Forty participants have been selected to be the pioneers of the first OriginAL experience in Albania and Kosova. Young adults from 18 to 24 will start this homeland tour in Prishtina on August 10, and conclude in Tirana on August 22. Five local youth from Albania and Kosova will also join their diaspora counterparts during this extraordinary journey, to create a synergy that creates lifelong friendships and potential collaborations.
The selected participants come from 15 countries with only one thing in common – Albanian origin. They represent the 2nd and the 3rd generations of migrants, who even though born and raised in diverse and multi-ethnic cultures are eager to discover their roots.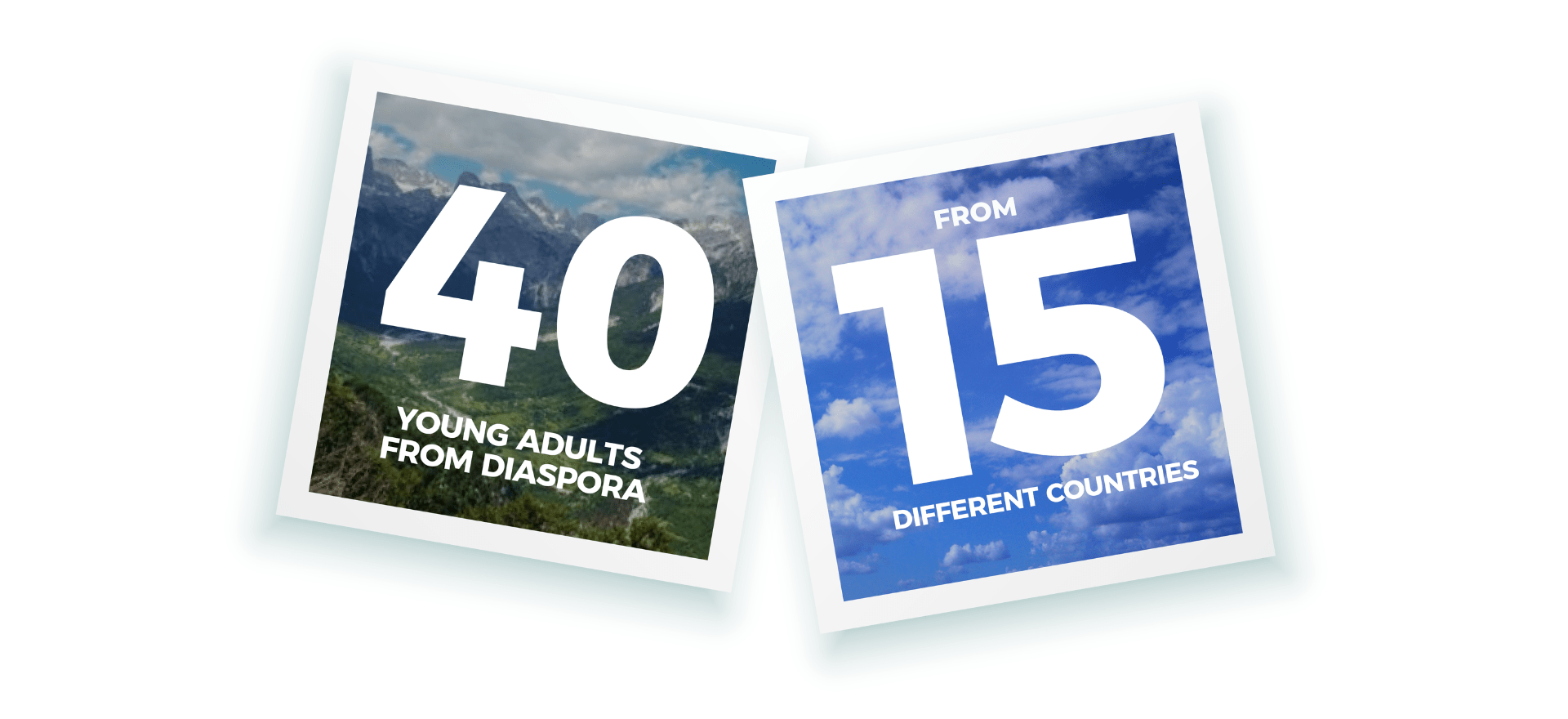 The OriginAL route has been designed to cover some of the most significant places of Albania and Kosova. The journey will start in Pristina on August 10, and continue in Mitrovica on the 12th. From there, on the way to Prizren, we will stop by the Jashari family memorial in Prekaz, where we will meet with family members.
In Prizren, we will take part in the DokuFest short film and documentary festival, and enjoy the natural beauty of the Sharri Mountain. Before reaching Gjakove, we will visit the women's cooperative of Krusha, led by Fahrije Hoti – the main character from which the Sundance-winning film – 'Hive' was inspired. In Gjakove we will visit the mother Ferdonija, and will experience the old town – "Çarshia".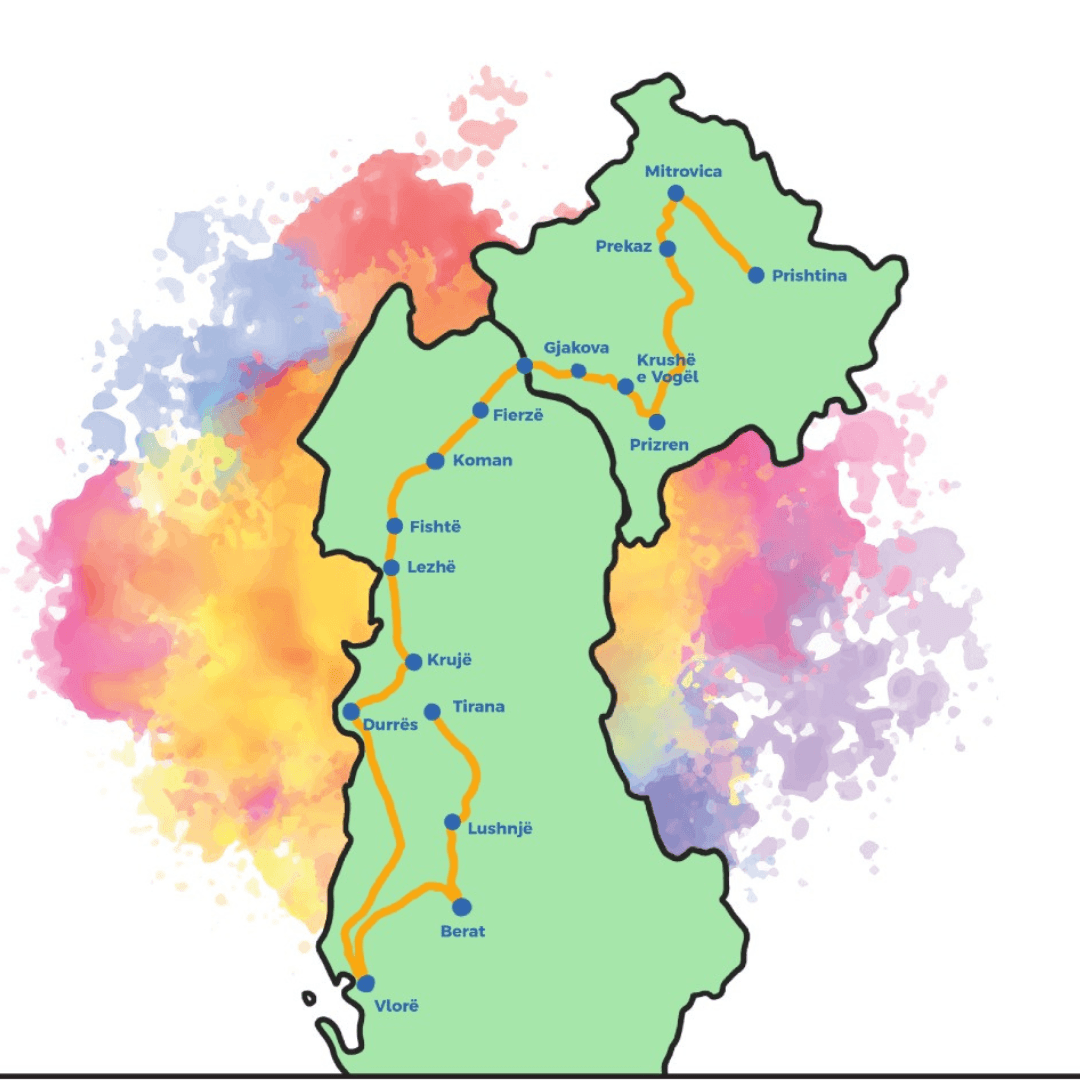 Lezha will be our next destination, where we will stop at the memorial where our national hero – Gjergj Kastrioti Skenderbeu rests, to pay tribute to his life and the Unifying League of Lezha, held in 1444. To learn more about the history of Skanderbeg, we will also visit the Kruje Museum and Fortress.
From there, through Durres, we will travel to Vlora, where we will have the opportunity to enjoy the Ionian Sea and the wonders that the city of independence has to offer.  Before reaching Tirana, we will stop in the city of windows, Berat, to explore its history and beauty.  Tirana, the European Capital of Youth in 2022, will be our final destination, where many memorable activities have been reserved for all OriginAL participants.